No Regrets
Seventeen.
That's how many years I spent writing a thrice-weekly metro column for The Virginian-Pilot. I left the paper in December after accepting a severance package.
So far, I have no regrets. But should I ever find myself pining for my old job, I have the perfect antidote: My fan mail. Volumes of it. Years of it. A big, juicy reminder that there really are awful people in the world.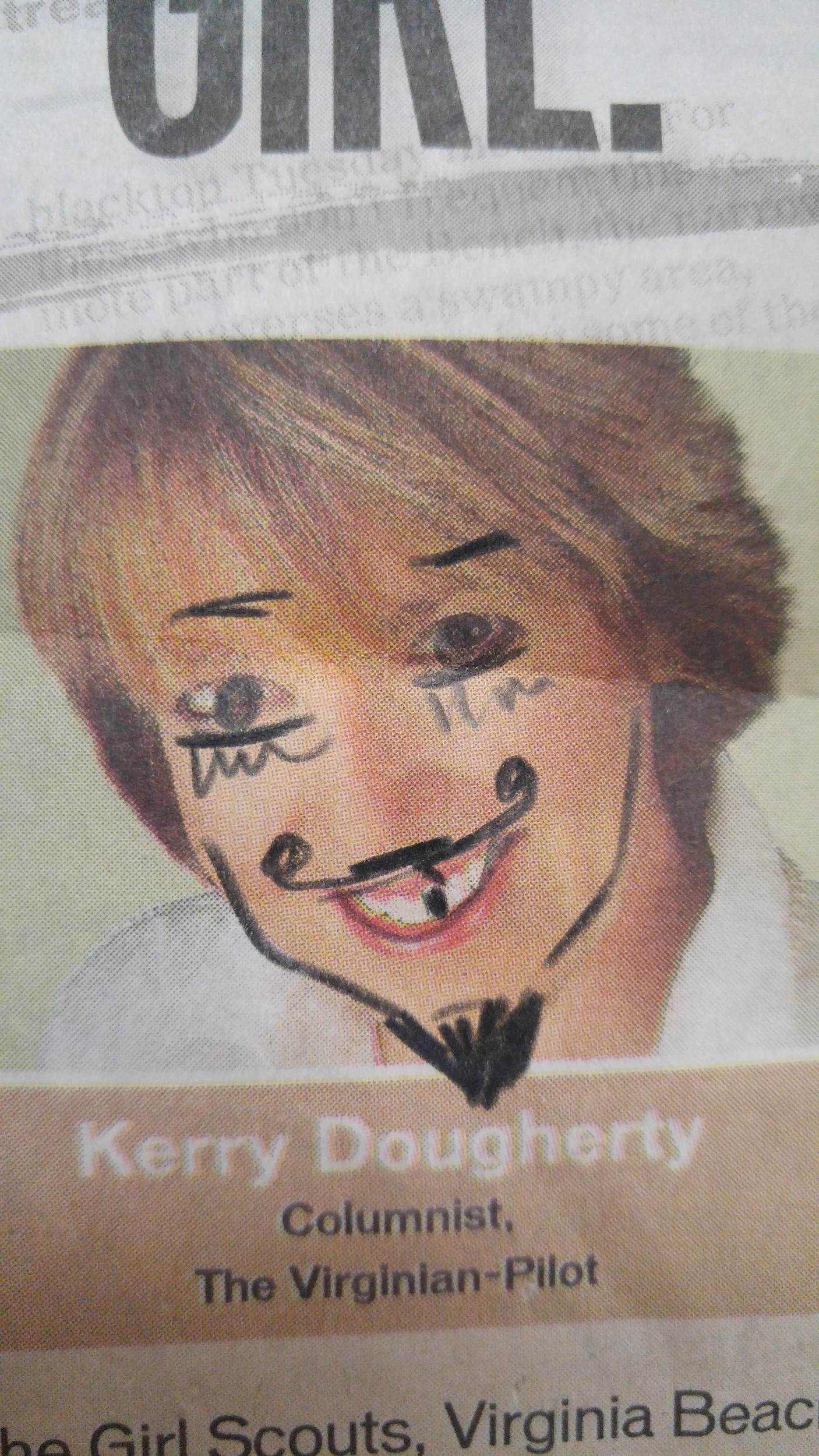 Like the one who created this piece of original art that arrived just before I left.
Or the creature who created an entire website dedicated entirely to loathing me.
Some of my fans sent messages with religious overtones. I'm sure Jesus was touched by this one.
The most colorful feedback came from pit bull owners. They have a marvelous command of the English language.
This email is one of my favorites. I've saved it for years. It's from someone named Kerry Dougherty who is clearly not happy that we share a name.
"You are a stupid, ugly, racist cow. Everything that you write should be burned. "
Like I said. No regrets.